By Own Correspondent| Sungura icon Alick Macheso's daughter Sharon who was married to Kudakwashe Munetsi had her divorce finalised.
The young couple, who in November last year signed divorce consent papers had their divorce amicably concluded.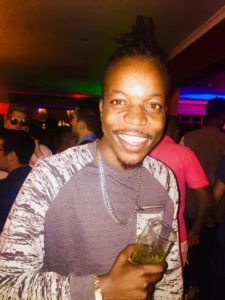 Said Kudakwashe Munetsi:
"So my divorce was finalised, I am proud to say that me and #SharonMacheso are no longer an item.
For my close family and friends i am so sorry you had to find out on Facebook.We parted our ways amicably and I'll forever cherish the time we spent together.
As for now i am more focused on myself and my beautiful daughter Ayanna.
#CheroWandiSiyaNdiriMupenyu
#RasManaki"
The Macheso's had been married since August 6, 2014, and have one child together.
In their consent paper for a divorce submitted to the High Court, the two wrote:
"We, the undersigned Sharon Munetsi (nee Macheso) and Kudakwashe Gladmore Munetsi, the plaintiff and the defendant respectively…agree that in the event of this honourable court granting an order of divorce then, if it pleases this honourable court, the following shall be incorporated in such order, that a decree of divorce be granted.
Defendant to provide maintenance in the sum of $50 towards the upkeep of the minor child…born May 13, 2015.
The marriage relationship between plaintiff and defendant has irretrievably broken down to the extent that there is no prospect of the restoration of marriage on the following grounds: the plaintiff and defendant only stayed together as husband and wife for two months from the date of marriage.
The plaintiff and defendant have lost love and affection towards each other. The plaintiff and defendant are now estranged and incompatible."
If our services have assisted you, our work would be much more secure with your help – 

For as little as £5, you can support ZimEye – and it only takes a minute. 
Source: Zimeye